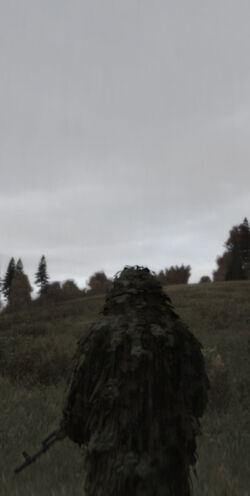 Buchta:: People started helping each other, right?
Hall: Yeah, they started helping each other.
Buchta:: While the Russians…
Hall: There was a guy who would wait there and he would help the new players when they spawned in. And then on the Europe server, it just became a bloodbath. It was so bad we had to shut the server down until I fixed the mechanic.
Buchta:: I'm usually playing in the morning, the European morning, because the servers are full and I have family to take care of in the evenings. It's always like I'm somewhere in the hills, and I'm always so glad I'm away, because the Russians are all chatting about how they killed people in Chernarus.
Crowe: If there was a real zombie apocalypse, I hope to God I'm in New Zealand. Anywhere near Russia, just end it now.
Hall: I love the passion the Russian players have, though. That's why I love participating… I've done a few interviews with the live streams…
Hall: They get it, they so get it. I love watching their live streams. They're crazy. They're all bandits. All bandits. They're just ruthless, they don't care if they get killed. And they're not PvP… They're not player killers. Or they are, but they care about their gear, they care about staying alive. They're just cutthroat. It's great.
Sounds about right.
Ad blocker interference detected!
Wikia is a free-to-use site that makes money from advertising. We have a modified experience for viewers using ad blockers

Wikia is not accessible if you've made further modifications. Remove the custom ad blocker rule(s) and the page will load as expected.