THQ
General Information

Type:

Public

Industry:

Video games
Interactive entertainment

Founded:

1989, in New York City, USA (as Trinity Acquisition Corporation)

Defunct:

23 January, 2013

Headquarters:

Agoura Hills, California, USA

Area served:

Worldwide

Key people:

Brian J. Farrell (Chairman, CEO)
Jason Rubin (President)

Product(s):

Darksiders series
De Blob series
Company of Heroes series
Destroy All Humans! series
MX vs. ATV series
Red Faction series
Saints Row series
South Park: The Stick of Truth series
Warhammer 40,000 series
WWE series
SpongeBob Squarepants series

Website:

www.thq.com

[Source]
THQ Inc. (Toy Head-Quarters) (NASDAQ: THQI) was an international American video game developer and publisher. Founded in 1989, the company developed products for video game consoles, handheld game systems, as well as for personal computers and wireless devices.
Responsible for publishing the Metro 2033 video game, they were scheduled to publish Metro: Last Light. After several years of financial struggles and an increasing amount of debt, THQ filed for Chapter 11 bankruptcy in December 2012. On January 22, 2013, the company sold off all but one of its studios and related properties at an auction to other video game developers. In addition, most of the remaining staff was laid off. As a result, Metro Last Light was published by Koch Media. The company is now folded.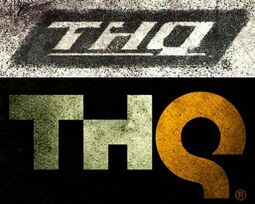 Trinity Acquisition Corporation was founded in 1989. In 1991, it merged with THQ (
T
oy
H
ead-
Q
uarters), a toy manufacturer and video game company founded around the same time as Trinity Acquisition. The combined company initially adopted the name T*HQ but was eventually renamed to THQ in the mid-1990s. THQ has been responsible for publishing many critically acclaimed titles, such as the
Saints Row
franchise, and the
Red Faction
franchise.
The company began building out its internal product development capabilities in September 2000 with the acquisition of Volition, Inc. located in Champaign, IL. Since then, THQ's internal studio system has grown to eleven studios across the globe with distinct capabilities across all viable gaming platforms. Studios such as Relic Entertainment, Paradigm Entertainment, Juice Games, Kaos Studios and Volition, Inc., who work on games for next-generation consoles as well as PCs.
Released Games
Edit
Game
Release Year
Platform(s)
50 Cent: Blood on the Sand
2006
Xbox 360
PlayStation 3
AC-130 Operation Devastation
2009
Microsoft Windows
Action Man: Search for Base X
2001
Game Boy Color
The Adventures of Rocky and Bullwinkle and Friends
1992
Super Nintendo Entertainment System
NES
Sega Mega Drive/Genesis
Alter Echo
2003
PlayStation 2
Xbox
A Bug's Life
1998
Game Boy Color
Alex Rider: Stormbreaker
2006
Nintendo DS
Game Boy Advance
All Grown Up Express Yourself
2005
Game Boy Advance
All Star Cheer Squad
2006
Nintendo DS
Wii
Aidyn Chronicles: The First Mage
2001
Nintendo 64
American Girl: Julie Finds a Way
2007
Nintendo DS
American Girl: Julie Saves the Eagles
2007
Microsoft Windows
Are You Smarter Than a 5th Grader?
2007
Nintendo DS
Microsoft Windows
Are You Smarter Than a 5th Grader? Make the Grade
2008
Nintendo DS
Microsoft Windows
PlayStation 2
Wii
Avatar: The Last Airbender
2006
Game Boy Advance
GameCube
Nintendo DS
Microsoft Windows
PlayStation 2
PlayStation Portable
Wii
Xbox
Avatar: The Last Airbender – The Burning Earth
2007
Game Boy Advance
Nintendo DS
PlayStation 2
Wii
Xbox 360
Age of Empires: Mythologies
2008
Nintendo DS
Age of Empires: Age of Kings
2006
Nintendo DS
Baja: Edge of Control
2008
PlayStation 3
Xbox 360
Banjo-Pilot
2005
Game Boy Advance
Banjo-Kazooie: Grunty's Revenge
2003
Game Boy Advance
Baseball Advance
2002
Game Boy Advance
Barnyard
2006
Game Boy Advance
GameCube
Microsoft Windows
PlayStation 2
Wii
Beat City
2010
Nintendo DS
Big Beach Sports
2008
Wii
Big Mutha Truckers
2002
GameCube
Microsoft Windows
PlayStation 2
Xbox
Big Mutha Truckers 2
2005
Microsoft Windows
PlayStation 2
Xbox
Blaze and Blade: Eternal Quest
1998
Microsoft Windows
PlayStation
Bob the Builder: Can We Fix It?
2000
Microsoft Windows
PlayStation
Bratz 4 Real
2007
Nintendo DS
Bratz Babyz
2006
Game Boy Advance
Microsoft Windows
Bratz: Forever Diamondz
2006
Game Boy Advance
GameCube
Nintendo DS
PlayStation 2
Bratz Girlz Really Rock
2008
Nintendo DS
PlayStation 2
Wii
Bratz: Rock Angelz
2005
Game Boy Advance
GameCube
Microsoft Windows
PlayStation 2
Bratz: Super Babyz
2008
Nintendo DS
Microsoft Windows
Bratz: The Movie
2007
Game Boy Advance
PlayStation 2
Wii
Bravo Air Race
1997
PlayStation
Broken Sword: The Shadow of the Templars
1996
PlayStation
Broken Sword: The Sleeping Dragon
2003
Broken Sword: The Angel of Death
2006
Microsoft Windows
Brother Bear
2003
Game Boy Advance
Cars
2006
Game Boy Advance
GameCube
Nintendo DS
PlayStation 2
PlayStation 3
PlayStation Portable
Wii
Xbox
Xbox 360
Cars Mater-National Championship
2007
Nintendo DS
Microsoft Windows
PlayStation 3
Wii
Xbox 360
Cars Race-O-Rama
2009
Nintendo DS
PlayStation 2
PlayStation 3
PlayStation Portable
Wii
Xbox 360
Cars: Radiator Springs Adventures
2006
Microsoft Windows
Chop Sushi
2009
iPhone OS
Company of Heroes
2006
Microsoft Windows
Company of Heroes: Opposing Fronts
2007
Microsoft Windows
Company of Heroes: Tales of Valor
2009
Microsoft Windows
Conan
2007
PlayStation 3
Xbox 360
Conker's Bad Fur Day
2001
Nintendo 64 (European version)
Constantine
2005
PlayStation 2
Xbox
Microsoft Windows
Costume Quest
2010
PlayStation Network, Xbox Live Arcade, Microsoft Windows
Danny Phantom: The Ultimate Enemy
2005
Game Boy Advance
Danny Phantom: Urban Jungle
2006
Game Boy Advance
Nintendo DS
Darksiders
2010
(PlayStation 3, Xbox 360, Microsoft Windows)
Darksiders II
2012
(PlayStation 3, Xbox 360, Microsoft Windows, WiiU)
Deadly Creatures
2009
(Wii)
de Blob
2008
(iPhone OS, Wii)
de Blob 2
2011
(Xbox 360, Wii, PlayStation 3)
Destroy All Humans!
2005
(PlayStation 2, Xbox, Mobile)
Destroy All Humans! 2
2006
(PlayStation 2, Xbox)
Destroy All Humans! Big Willy Unleashed
2008
(Wii)
Destroy All Humans! Path of the Furon
2008
(PlayStation 3, Xbox 360 - PlayStation 3 cancelled in the USA)
Destruction Derby 64
1995
(Nintendo 64)
Disney Princess
2003
Dood's Big Adventure
2010
(Wii)
Drake & Josh
2007
(Game Boy Advance)
Drake & Josh: Talent Showdown
2007
(Nintendo DS)
Drakensang: The Dark Eye
2008
(Microsoft Windows)
Drawn to Life
2007
(Nintendo DS)
Drawn to Life: SpongeBob SquarePants Edition
2008
(Nintendo DS)
DropCast
2008
(Nintendo DS)
El Tigre: The Adventures of Manny Riviera
2007
Nintendo DS
PlayStation 2
Elements of Destruction
2007
Nintendo DS
Xbox Live Arcade
EverGirl
2005
Game Boy Advance
Microsoft Windows
Evil Dead: Regeneration
2005
Microsoft Windows
PlayStation 2
Xbox
The Fairly OddParents: Breakin' da Rules
2003
(Xbox, PlayStation 2, GameCube, Game Boy Advance)
The Fairly OddParents: Clash with the Anti-World
2005
(Game Boy Advance, Nintendo DS)
The Fairly OddParents: Enter the Cleft
2002
(Game Boy Advance)
The Fairly OddParents: Shadow Showdown
2004
(Game Boy Advance, Xbox, GameCube, Microsoft Windows, PlayStation 2)
Finding Nemo
2003
(Microsoft Windows, PlayStation 2, GameCube, Game Boy Advance, Xbox)
Finding Nemo: Nemo's Underwater World of Fun
(Microsoft Windows)
Finding Nemo: The Continuing Adventure
(Game Boy Advance)
Frontlines: Fuel of War
2008
(Xbox 360, Microsoft Windows)
Full Spectrum Warrior
2004
(Xbox, Microsoft Windows, PlayStation 2, Mobile)
Full Spectrum Warrior: Ten Hammers
2006
(Microsoft Windows, Xbox, PlayStation 2)
G-Darius
1997
PlayStation
Gallop & Ride
2008
Wii
Games Explosion
2007
Game Boy Advance
Ghost in the Shell
1997
(PlayStation)
Hello Kitty: Happy Party Pals
2005
(Game Boy Advance)
Home Alone
1991
(Game Boy, NES, SNES)
Home Alone 2: Lost in New York
1992
(Game Boy, NES, SNES)
Homefront
2011
(Windows, PlayStation 3, Xbox 360)
Hot Wheels Stunt Track Driver
1999
(Windows, Game Boy Color)
Hot Wheels Extreme Racing
2001
(PlayStation)
Hot Wheels Velocity X
2002
(GameCube, PlayStation 2, Windows, Game Boy Advance)
Hot Wheels World Race
2003
(PlayStation 2, GameCube, Windows, Game Boy Advance)
Hot Wheels: Stunt Track Challenge
2004
(PlayStation 2, Game Boy Advance, Windows, Xbox)
Hugo Cabret
2011
(Nintendo DS, Nintendo 3DS)
The Incredibles
2004
Game Boy Advance
GameCube
Mobile
Microsoft Windows
PlayStation 2
Xbox
The Incredibles: Rise of the Underminer
2005
Game Boy Advance
GameCube
Nintendo DS
Microsoft Windows
PlayStation 2
Xbox
The Incredibles: When Danger Calls
2004
Microsoft Windows
In The Hunt
1995
PlayStation
It's Mr. Pants
2004
Game Boy Advance
Jeopardy!
2010
(Wii, Nintendo DS)
Jimmy Neutron: Attack of the Twonkies
2004
(GameCube, Game Boy Advance, PlayStation 2, Xbox)
The Adventures of Jimmy Neutron Boy Genius: Jet Fusion
2003
(GameCube, Game Boy Advance, PlayStation 2, Xbox)
Jimmy Neutron
2001
Journey to the Center of the Earth
2008
(Nintendo DS)
Juiced
2005
(Microsoft Windows, PlayStation 2, Xbox)
Juiced: Eliminator
2006
(PSP)
Juiced 2: Hot Import Nights
2007
(Xbox 360, PlayStation 3, Microsoft Windows)
K-1: The Arena Fighters
1997
PlayStation
Kung Fu Panda 2
2011
Nintendo DS
PlayStation 3
Wii
Xbox 360
Let's Ride! Dreamer
2006
(Game Boy Advance, Microsoft Windows)
Let's Ride! Friends Forever
2007, 2008
(Game Boy Advance, Nintendo DS)
Let's Ride! Silver Buckle Stables
2006
(PlayStation 2, Microsoft Windows)
Let's Ride! Sunshine Stables
2005
(Game Boy Advance)
Lock's Quest
2008
(Nintendo DS)
Metro 2033
2010
(Xbox 360, Microsoft Windows)
MX 2002
2001
MX Superfly
2002
MX Unleashed
2003
(PlayStation 2, Xbox)
MX vs. ATV Unleashed
2005
(Microsoft Windows, PlayStation 2, Mobile)
MX vs. ATV: Untamed
2007
(Xbox 360, PlayStation 3, PlayStation 2, PSP, Wii, DS)
MX vs. ATV: Reflex
2009
(Nintendo DS, PlayStation 3, PlayStation Portable, Xbox 360, Microsoft Windows)
MX vs. ATV: Alive
2011
(PlayStation 3, Xbox 360)
Micro Machines 1 and 2: Twin Turbo
2000
(Game Boy Color)
Micro Maniacs
2001
(PlayStation, Game Boy color)
The Mighty B!
2009
(Nintendo DS)
Mohawk & Headphone Jack
1996
(Super NES)
Monster House
2006
(GameCube, PlayStation 2)
Monsters, Inc. Scream Arena
2002
(GameCube, PlayStation 2)
MotoGP '06
2006
(Xbox 360)
MotoGP '07
2007
(Xbox 360; Microsoft Windows International)
MotoGP 3: Ultimate Racing Technology
2005
(Xbox, Microsoft Windows)
My Little Pony Crystal Princess: The Runaway Rainbow
2006
(Game Boy Advance)
My Little Pony: Pinkie Pie's Party
2008
(Nintendo DS)
My Little Pony: Pinkie Pie's Party Parade
2007
(Microsoft Windows)
Neighborhood Games
2009
(Wii)
Nexuiz
2012
(PlayStation 3, Xbox 360, Microsoft Windows)
NHRA Championship Drag Racing
2005
(PlayStation 2)
NHRA Drag Racing: Countdown to the Championship
2007
(PlayStation 2, PSP)
Nicktoons Unite!
2005
(PlayStation 2, GameCube, Game Boy Advance, Nintendo DS)
Nicktoons: Battle for Volcano Island
2006
(GameCube, Nintendo DS, PlayStation 2, Game Boy Advance, Wii)
Nicktoons: Attack of the Toybots
2007
(PlayStation 2, Wii, Nintendo DS, Game Boy Advance)
Nicktoons: The Lost Flower of Dreams
2012
(Xbox 360, PlayStation 3, Wii, Nintendo DS, Nintendo 3DS)
Nicktoons: Globs of Doom
2008
(Wii, Nintendo DS, PlayStation 2)
Nicktoons All Stars Party
2012
(Wii, PlayStation 3, Xbox 360, Nintendo 3DS)
The Outfit
2005
(Xbox 360)
Pass the Pigs
2008
(iPhone OS)
Paws & Claws Dogs & Cats Best Friends
2007
(Microsoft Windows, Nintendo DS)
Paws & Claws Pet Resort
2005
(Game Boy Advance)
Paws & Claws Pet Vet
2006
(Microsoft Windows, Nintendo DS) 2009 (iPhone OS)
Ping Pals
2005
(Nintendo DS)
Pit-Fighter
1992
(SNES)
The Polar Express
2004
(Game Boy Advance, Microsoft Windows, GameCube, PlayStation 2)
Power Rangers: Dino Thunder
Power Rangers: Ninja Storm
Power Rangers: S.P.D.
Power Rangers: Time Force
The Punisher
2005
(PlayStation 2, Xbox, Microsoft Windows, Mobile)
Quest 64
1998
Nintendo 64
Ratatouille
2007
(Xbox 360, Xbox, PlayStation 2, PlayStation 3, PSP, GameCube, Wii, Game Boy Advance, Nintendo DS, Microsoft Windows, Mobile)
Ratatouille: Food Frenzy
2007
(Nintendo DS)
Red Faction
2001
(PlayStation 2, Microsoft Windows, N-Gage, Mobile)
Red Faction II
2002
(PlayStation 2, Xbox, GameCube, Microsoft Windows)
Red Faction: Guerrilla
2009
(PlayStation 3, Xbox 360, Microsoft Windows)
Red Faction: Armageddon
2011
(PlayStation 3, Xbox 360, Microsoft Windows)
Red Faction: Karatarakis
2013
(PlayStation 3, Xbox 360, Microsoft Windows)
Redjack: Revenge of the Brethren
1998
(Microsoft Windows)
The Ren & Stimpy Show: Veediots!
1992
(SNES)
Rio
2011
(Xbox 360, PlayStation 3, Wii, DS)
Road Rash
1991
(Sega Mega Drive/Genesis, Atari ST, Commodore Amiga, Sega Master System, Game Boy, Game Gear, 3DO, Sega Mega-CD, Sega Saturn, PlayStation, Microsoft Windows, Nintendo 64, Game Boy Advance)
Rugrats: All Growed Up – Older and Bolder
2002
(Microsoft Windows)
Sabre Wulf
2004
(Game Boy Advance)
Saints Row
2006
(Xbox 360)
Saints Row (mobile game)
2006
(Mobile)
Saints Row 2
2008
(Xbox 360, PlayStation 3, Microsoft Windows)
Saints Row: The Third
2011
(Xbox 360, PlayStation 3, Microsoft Windows)
Scooby-Doo and the Cyber Chase
2001
(Game Boy Advance)
Scooby Doo: Mystery Mayhem
2003
(Game Boy Advance, PlayStation 2, Xbox)
Scooby-Doo! Night of 100 Frights
2002
(GameCube, PlayStation 2, Xbox)
Scooby-Doo! Two: Monsters Unleashed
2004
(Microsoft Windows, Game Boy Advance)
Scooby-Doo! Unleashed
Scooby-Doo! Unmasked
2005
(Nintendo DS, Game Boy Advance, GameCube, PlayStation 2, Xbox)
Scooby-Doo! Who's Watching Who?
(Nintendo DS, PSP)
Scooby-Doo!: The Spooky of the Shell
2010
(PlayStation 2, Wii, Nintendo DS)
The Simpsons: Night of the Living Treehouse of Horror
2001
(Game Boy Color)
The Sopranos
2000
(PlayStation 2)
Sonic Advance
2001
(Game Boy Advance, N-Gage)
Sonic Advance 2
2002
(Game Boy Advance)
Sonic Advance 3
2004
(Game Boy Advance)
Sonic Battle
2003
(Game Boy Advance)
Sonic Pinball Party
2003
(Game Boy Advance)
Sonic Adventure 2
2008
(Canada version)
Sphinx and the Cursed Mummy
2003
(GameCube, PlayStation 2, Xbox)
Spirit: Stallion of the Cimarron
2002
SpongeBob's Atlantis SquarePantis
2007
(Wii, PlayStation 2, Nintendo DS, Game Boy Advance)
SpongeBob's Atlantis Treasures
2009
(iPhone OS)
SpongeBob SquarePants: Battle for Bikini Bottom
2003
(PlayStation 2, GameCube, Xbox, Game Boy Advance, Microsoft Windows)
SpongeBob's Boating Bash
2010
(Wii, Nintendo DS)
SpongeBob SquarePants: Creature from the Krusty Krab
2006
(GameCube, PlayStation 2, Game Boy Advance, Nintendo DS, Wii)
SpongeBob SquarePants: Employee of the Month
2001
(Nintendo 64, Microsoft Windows)
SpongeBob SquarePants: Lights, Camera, Pants!
2005
(GameCube, PlayStation 2, Game Boy Advance, Xbox, Microsoft Windows)
SpongeBob SquarePants: Nighty Nightmare
2006
(Microsoft Windows)
SpongeBob SquarePants: Operation Krabby Patty
2000
(Nintendo 64, Microsoft Windows)
SpongeBob SquarePants: Revenge of the Flying Dutchman
2002
(GameCube, PlayStation 2, Game Boy Advance)
SpongeBob SquarePants: SuperSponge
2001
(PlayStation)
SpongeBob SquarePants: The Yellow Avenger
2005
(Nintendo DS, PSP)
SpongeBob SquigglePants
2011
(Wii, Nintendo 3DS)
SpongeBob U Pants
2012
(Wii U)
The SpongeBob SquarePants Movie Game
2004
(GameCube, Game Boy Advance, Xbox, Microsoft Windows, PlayStation 2)
Sprint Cars: Road to Knoxville
2007
(Microsoft Windows, PlayStation 2)
S.T.A.L.K.E.R.: Shadow of Chernobyl
2007
(Microsoft Windows)
Star Wars Episode II: Attack of the Clones
2002
(Game Boy Advance)
Star Wars: Episode I: Battle for Naboo
2000
(Nintendo 64, Microsoft Windows)
Star Wars: Flight of the Falcon
2003
(Game Boy Advance)
Star Wars: The Force Unleashed
2008
(iPhone OS)
Stacking
2011
(PlayStation Network, Xbox Live Arcade, Microsoft Windows)
Stuntman: Ignition
2007
(PlayStation 2, PlayStation 3, Xbox 360, Mobile)
Summoner
2000
(PlayStation 2, Microsoft Windows)
Summoner 2
2002
(PlayStation 2)
Super Fruitfall
2008
(iPhone OS)
Supreme Commander
2006
(Microsoft Windows)
Supreme Commander: Forged Alliance
2007
(Microsoft Windows)
Swamp Thing
1992
(Nintendo Entertainment System, Game Boy)
Table Tennis Star
2008
(iPhone OS)
Tak and the Power of Juju
2003
(GameCube, PlayStation 2, Game Boy Advance)
Tak 2: The Staff of Dreams
2004
(GameCube, PlayStation 2, Game Boy Advance, Xbox)
Tak: The Great Juju Challenge
2005
(Nintendo DS, Game Boy Advance, Xbox, GameCube, PlayStation 2)
Tak and the Guardians of Gross
2009
(Wii, PlayStation 2)
Tak: Mojo Mistake
2009
(Nintendo DS)
Teen Titans
2005
(PlayStation 2, GameCube, Xbox, Game Boy Advance)
Tetris Elements
2004
TETRIS Evolution
2007
(Xbox 360)
Tetris Worlds
2003
(Gamecube, PlayStation 2, Xbox, Game Boy Advance, Microsoft Windows)
Titan Quest
2006
(Microsoft Windows)
Titan Quest: Immortal Throne
2007
(Microsoft Windows)
uDraw Pictionary
2010
(Wii)
uDraw Studio
2010
(Wii)
Unfabulous
2006
(Game Boy Advance)
UFC Undisputed 2009
2009
(Xbox 360, PlayStation 3)
UFC Undisputed 2010
2010
(Xbox 360, PlayStation 3)
UFC Undisputed Fight Nation
2010
(Facebook)
Up
2009
(Xbox 360, PlayStation 2, PlayStation 3, PSP, Microsoft Windows, Wii, Nintendo DS)
Vampire Legends: Power of Three
2010
Nintendo DS
Vs.
1997
PlayStation
Viva Piñata: Pocket Paradise
2008
Nintendo DS
Voltron: Defender of the Universe
2011
PlayStation 3
Xbox 360
WALL-E
2008
(Microsoft Windows, Nintendo DS, PlayStation 2, PlayStation 3, PlayStation Portable, Wii, Xbox 360, Mac OS X)
Warhammer 40,000: Dawn of War
2004
(Microsoft Windows)
Warhammer 40,000: Dawn of War: Winter Assault
2005
(Microsoft Windows)
Warhammer 40,000: Dawn of War: Dark Crusade
2006
(Microsoft Windows)
Warhammer 40,000: Dawn of War: Soulstorm
2008
(Microsoft Windows)
Warhammer 40,000: Squad Command
2007
(Nintendo DS, PSP)
Warhammer 40,000: Dawn of War II
2009
(Microsoft Windows)
Warhammer 40,000: Dawn of War II – Chaos Rising
2010
(Microsoft Windows)
Warhammer 40,000: Dawn of War II – Retribution
2011
(Microsoft Windows)
Warhammer 40,000: Space Marine
2011
(Microsoft Windows, PlayStation 3 & Xbox 360)
Wheel of Fortune
2010
(Wii, Nintendo DS)
Where's Waldo?
1991
(NES)
World of Zoo
2009
(Microsoft Windows, Nintendo DS, Wii)
Worms: Open Warfare
2006
(PSP, Nintendo DS)
Worms: Open Warfare 2
2007
(PSP, Nintendo DS)
Wozniak News: Attack of the 50 Foot Raccoon!
2007
(Nintendo DS, PSP, Xbox 360, Wii, Microsoft Windows, iMac)
WCW Nitro
1997
(PlayStation, Nintendo 64, Microsoft Windows)
WCW/nWo Revenge
1998
(Nintendo 64)
WCW Thunder
1998
(PlayStation)
WCW vs. nWo: World Tour
1997
(Nintendo 64)
WCW vs. the World
1997
(PlayStation)
WWE '12
2011
(PlayStation 3, Xbox 360, Wii)
WWE '13
2012
(PlayStation 3, Xbox 360, Wii)
WWE All Stars
2011
(PlayStation 2, PlayStation 3, PlayStation Portable, Wii, Xbox 360)
WWE Crush Hour
2003
(PlayStation 2, GameCube)
WWE Day of Reckoning
2004
(GameCube)
WWE Day of Reckoning 2
2005
(GameCube)
WWE Legends of WrestleMania
2009
(Xbox 360, PlayStation 3)
WWE Raw
2002
(Xbox, Microsoft Windows, Mobile)
WWE Raw 2
2003
(Xbox)
WWE SmackDown! Shut Your Mouth
2002
(PlayStation 2)
WWE SmackDown! Here Comes the Pain
2003
(PlayStation 2)
WWE SmackDown! vs. Raw
2004
(PlayStation 2)
WWE SmackDown! vs. Raw 2006
2005
(PlayStation 2, PSP)
WWE SmackDown vs. Raw 2007
2006
(PlayStation 2, PSP, Xbox 360)
WWE SmackDown vs. Raw 2008
2007
(PlayStation 3, PlayStation 2, PlayStation Portable, Nintendo DS, Wii, Xbox 360, Mobile)
WWE SmackDown vs. Raw 2009
2008
(DS, PlayStation 3, PlayStation 2, PlayStation Portable, Wii, Xbox 360)
WWE SmackDown vs. Raw 2010
2009
(DS, PlayStation 2, PlayStation 3, PlayStation Portable, Wii, Xbox 360)
WWE SmackDown vs. Raw 2011
2010
(PlayStation 2, PlayStation 3, PlayStation Portable, Wii, Xbox 360)
WWE SmackDown vs. Raw Online
(cancelled)
(Microsoft Windows)
WWE WrestleMania X8
2002
(GameCube)
WWE WrestleMania XIX
2003
(GameCube)
WWE WrestleMania 21
2005
(Xbox)
WWF No Mercy
2000
(Nintendo 64)
WWF SmackDown!
2000
(PlayStation)
WWF SmackDown! 2: Know Your Role
2000
(PlayStation)
WWF SmackDown! Just Bring It
2001
(PlayStation 2)
WWF WrestleMania 2000
1999
(Nintendo 64)
WW2 - Normandy
2003
(Microsoft Windows)
X: Beyond the Frontier
1999
Microsoft Windows
X-Tension
2000
Microsoft Windows
Yager
2003
Microsoft Windows
Xbox
You Don't Know Jack
2011
Nintendo DS
Microsoft Windows
PlayStation 3
Wii
Xbox 360
Zoo Tycoon DS
2005
Nintendo DS
Zoo Tycoon 2 DS
2007
Nintendo DS
ZanZarah: The Hidden Portal
2002
Microsoft Windows