Metro 2033
General Information
Developer(s)

Кефир!

Platform(s)

Internet browser
Android
iOS

Release Dates

10th August, 2012

Genre(s)

Role-playing

Modes

Singleplayer, multiplayer

Media

Browser game

System Requirements
Metro 2033 is a browser game of the RPG genre, created by Кефир! (Kefir!) studio, who are based in Volgograd, Russia. It can be played on most internet browsers by creating an account on the CIS social networking service VKontakte, but a mobile version for Android and Apple devices exists as well.
The player starts on Paveletskaya by creating his or her own character, who can be male or female (there is a limited choice of hairstyles, faces, and hair colours too). They are then greeted by a stalker called Mitya, who was purposefully designed so that his appearance resembles Dmitry Glukhovsky, the author behind the novel Metro 2033 - which is the inspiration behind the game.
As you complete tasks and level up, you can travel across the metro to seek greater rewards and tougher opponents. You can even cooperate with or join one of the main factions in the game: the Bandits, the Red Line, the Fourth Reich, or Hanza; though you may choose to remain independent instead. In addition to quests that feature combat with rats or human enemies, the player can also carry out ordinary jobs like feeding the pigs, working at mushroom farms, or packing teabags. Another activity is stalking on the surface.
Eventually, you might reach the VDNKh Commonwealth and face off against the Dark Ones, faced in the end with the same choice that Artyom had encountered during the conclusion of the original book and its first video game adaptation. At Tsvetnoy Bulvar station there is an opportunity to play poker. Upon reaching a certain level, the player is able to join or form a clan, as well as being allowed to have one pet dog or wolf.
Currently the game is available only in the Russian language.
Available Stations
Edit
Independent Stations
Edit
Fourth Reich
Edit
Arbat Confederation
Edit
Abandoned Stations
Edit
VDNKh Commonwealth
Edit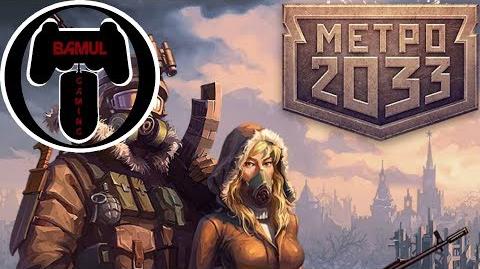 Ad blocker interference detected!
Wikia is a free-to-use site that makes money from advertising. We have a modified experience for viewers using ad blockers

Wikia is not accessible if you've made further modifications. Remove the custom ad blocker rule(s) and the page will load as expected.