C'est La Vie has other uses. Please see C'est La Vie (Disambiguation) for other meanings. 
C'est la vie is a hidden achievement/trophy in Metro: Last Light, awarded to players who have gained too many negative moral points, or have too few positive ones, granting the player the 'Ranger' ending. It is the ending you will most likely get if you are not concentrating on moral points and are simply playing through the game. Below is a video of the Ranger ending. 
C'est la Vie is French for 'Such is life' or 'That's life'. It is a common expression in France meaning that although life is hard, one must accept it - a suitable phrase for life in the Metro.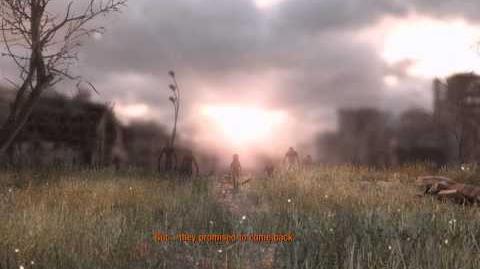 Ad blocker interference detected!
Wikia is a free-to-use site that makes money from advertising. We have a modified experience for viewers using ad blockers

Wikia is not accessible if you've made further modifications. Remove the custom ad blocker rule(s) and the page will load as expected.